The centre has received equipment from the industry partner Cameron as part of their in-kind contribution in the centre. The equipment consists of the following:
Steel wires for testing in WP5 Condition Monitoring Techniques and using the Bend-Over-Sheave (BOS) machine developed in the centre.
Various sensors such as encoders and load cells which will be made available to all work-packages, and/or future student thesis projects.
7 rack servers which will be assembled in a cabinet and made available to researchers and students participating in the centre. The servers will be used for, among other things, to test algorithms developed in the centre, for example processing of 3D sensor data, optimization techniques, etc.
Photos of the equipment when it was delivered on December 29, 2020 are shown below: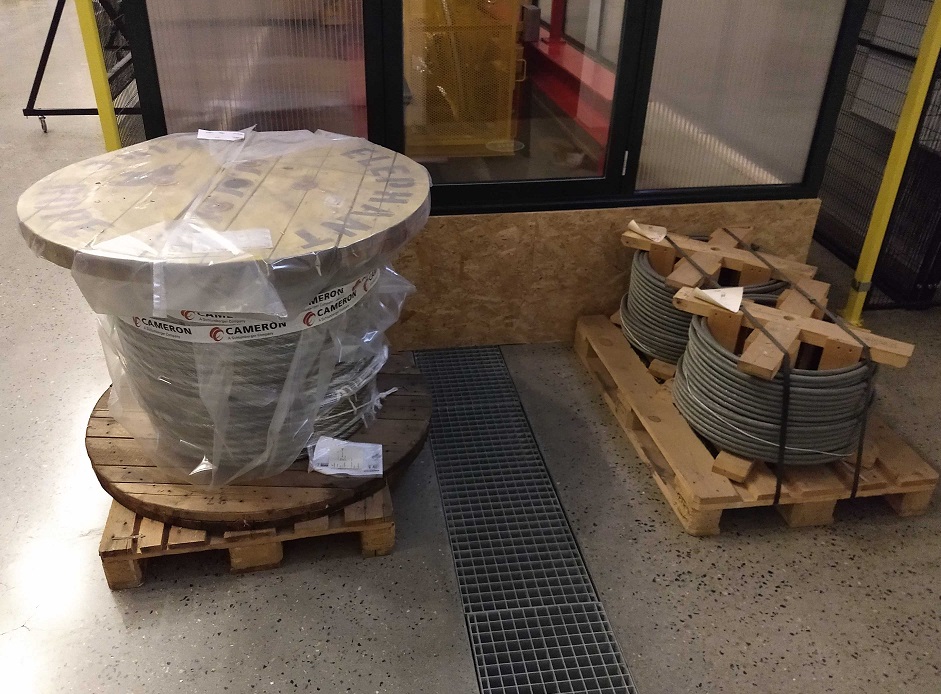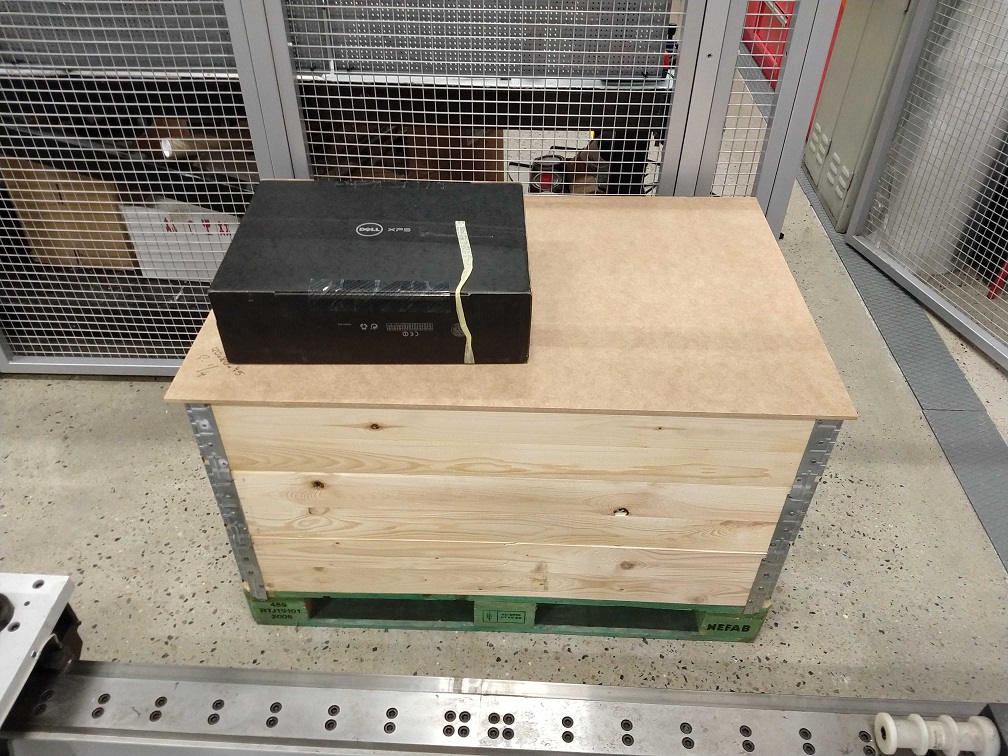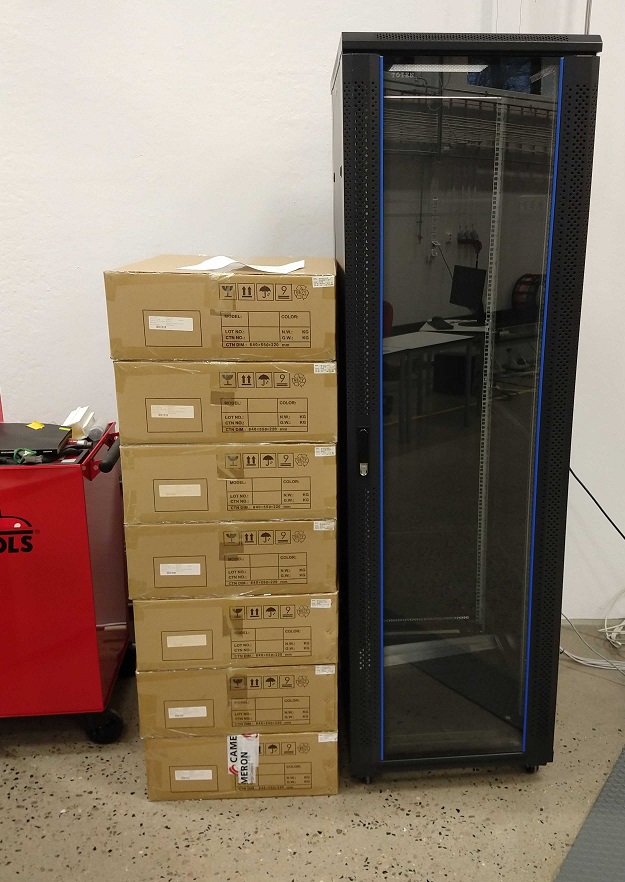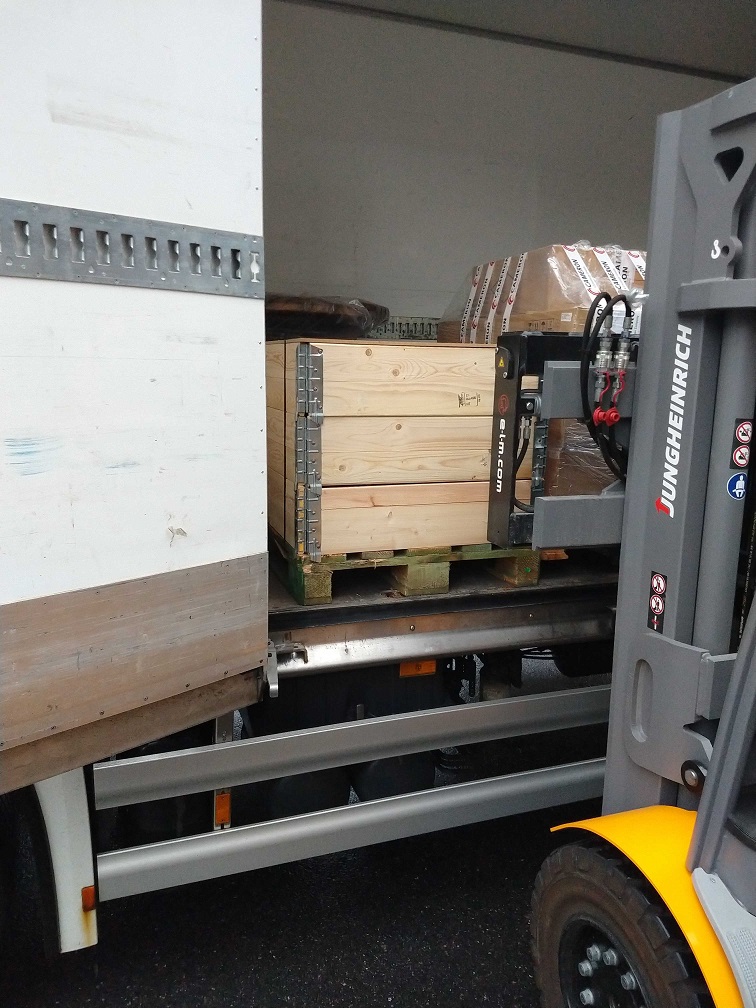 Equipment when delivered from Cameron.