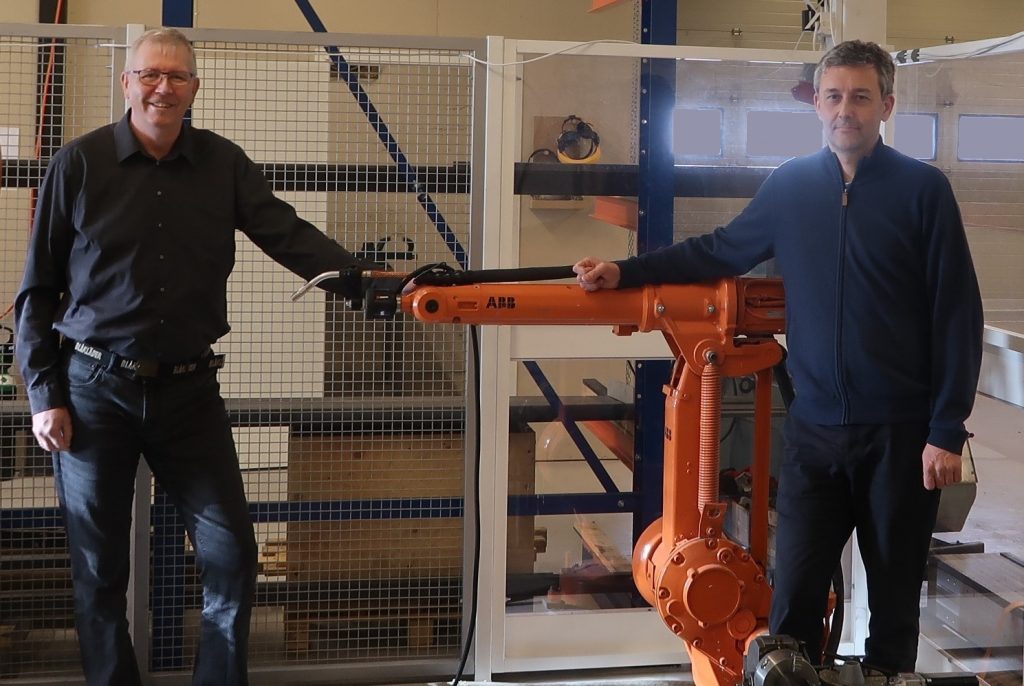 Geir Hovland has served as the Centre Director as well as work-package leader in WP3 since the project started in 2015. SFI Offshore Mechatronics was the first project and centre hosted by University of Agder to be accepted into the competitive SFI program in Research Council Norway.
Geir has played a crucial role in building up the centre and have been successfully managing for nearly six years. The centre successfully passed the mid-term review in 2019 and the Research Council of Norway funded project is now 75% completed with only two years remaining to the end of the project period.
The partners and his colleagues in the centre are grateful for the great work and collaboration with Geir. We send all the best wishes to Geir in his new endeavor where he will devote his time and efforts in building a new industrial startup company.
The successor in the role as Centre Director is also Geir, Geir Grasmo that is. Geir Grasmo is professor in materials engineering and until recently Geir Grasmo has served as head of department at engineering sciences in University of Agder. Before joining University of Agder in 2015, he spent almost 18 years of his career in various positions in the materials industry in companies such as Alcoa and Elkem and before that as a researcher in Sintef and scholar in HiS (now UiS).
Professor Jing Zhou will take over as work-package leader in WP3. Jing Zhou is also Research Director at Top Research Centre Mechatronics (TRCM).
We are now in the final 2+ years of the project and the remaining period will have a twofold mission; 1. Successfully completion of the project 2. Using the results and achievements from the centre to leverage new opportunities and initiatives for the project partners.
It is expected that increased cooperation between SFI Offshore Mechatronics and TRCM will be beneficial to seize new opportunities and initiatives in the last period of the project.