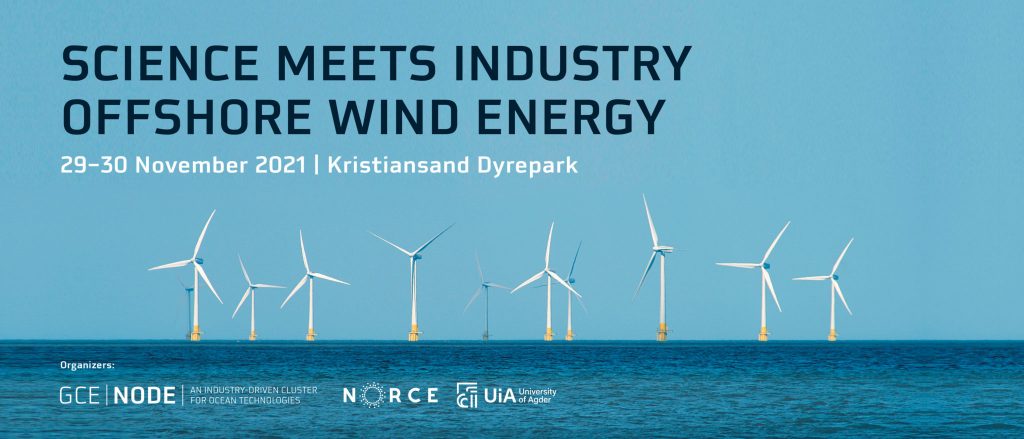 Science Meets Industry: Offshore Wind Energy is a lunch-to-lunch event taking place in Kristiansand, on 29th to 30th of November in Kristiansand. The event is a collaboraton between GCE Node, NORCE and University of Agder.
SFI Offshore Mechatronics centre director, Geir Grasmo will speak at the event and address how SFI Offshore Mechatronics can support offshore wind solutions. Ellen Norgård Hansen researcher in NORCE and member of SFI Offshore Mechatronics WP5 and WP7 will present findings from the project FIRM – Fiber Rope Mooring.
Please visit this page for more information regarding registration and program.