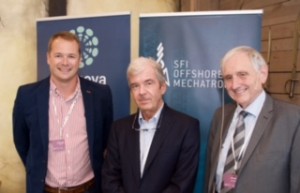 The rope seminar was sold out and attracted 50 delegates from Urdal Services AS, MacGregor Norway AS, Cameron Sense AS, MHWirth AS, National Oilwell Varco Norway, DNV GL, Siem Offshore AS, AXTech AS, Bexco, Maersk Supply Service AS, TTS Bergen, Rolls-Royce Marine, Red Rock AS, W. Giertsen Services AS, TTS Marine AS, Ropeblock B.V., John Dahle Skipshandel AS and DEP Engineering.
During the seminar individual feedbaxck was collected from all the participants to the following questions:
* Do you want us to organise a 2nd rope seminar? 84% of the attendees responded yes, 8% no and 8% had no opinion.
* Will you prioritise the 2nd seminar? 84% responded yes, 16% no.
* Have you enjoyed the seminar? 8% gave the top mark, 55% gave next best.
* Have you learnt anything new in this seminar? 31% stated that their knowledge improved greatly, while 62% stated that they learnt a lot.
* Selected quotation from one of the participants: "For rope enthusiasts like me, this is like being at a Jimmy Hendrix concert, for engineers. To dip into the knowledge of some of the most competent rope specialists in the world, is highly rewarding", Kai Ingvald Flateland, Senior Engineer at MacGregor Norway.