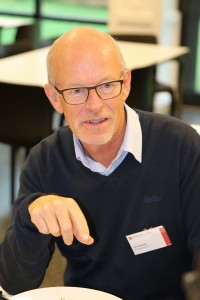 This week over 30 of the SFI staff – both from industry partners and from all academic partners – had a two days drilling course held by drilling expert Thore Bergsaker.
Thore Bergsaker lead the participants through geology, well design, drilling technology, production of wells and well intervention. There where also a discussion on effectiveness, safety and risks.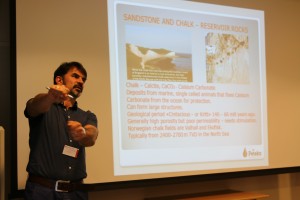 The course is important for all the SFI partners, especially those from UiA, NTNU, RWTH Aachen and Teknova – to get the understanding and basic knowledge about drilling in "real life".