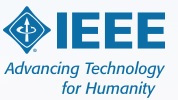 Associate Professor Michael Ruderman at the University of Agder will serve as Vice-chair of IEEE IES Technical Committee on Motion Control for 2016-2017. A Special Session (SS) on Offshore Mechatronics for the next IEEE IECON to be held in Florence will be proposed for IECON 2016. The deadline for the papers submission is March 15, 2016.
Call For Papers:
We are very pleased to announce a Special Session on Controlled Systems in Offshore Mechatronics which will be proposed at the 42st Annual Conference of the IEEE Industrial Electronics Society (IECON2016). The purpose of the Special Session is to bring together prominent researchers in the fields related to Offshore Mechatronics and to provide a forum for exchanging and following up the ideas, achieved results, and recent trends in the domain. The topics of interest include but are not limited to:
– Hydraulic and electromechanical actuators in Offshore Mechatronics;
– Motion compensation, heave compensation, and related technology;
– Robotic, autonomy, and handling systems in Offshore Mechatronics;
– Controlled valves, winches, and components for Offshore Mechatronics;
– Well control and controlled drilling technologies.
In view of your field of expertise and activities, we would like to invite you to participate in this Special Session by submitting the contributed paper(s). Please consider also to spread this information among your PhD students and potentially interested colleagues. We much appreciate in advance you give us a non-binding reply on your interest/intention to participate.
The deadline for IECON2016 regular paper submission is March 15, 2016. For more details on IECON2016 and author's relevant information please follow up http://www.iecon2016.org
We are looking forward and hope meeting you at IECON2016 in Florence!
Kind regards,
Organizers of Special Session "Controlled Systems in Offshore Mechatronics"
Torben Ole Andersen (WP1) and Michael Ruderman (WP3)