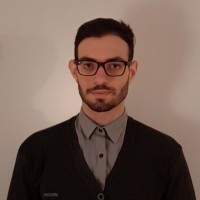 Thomas Farsakoglou joined as a PhD research fellow in WP1.7 in Januar 2021, with Professor Torben Andersen as the supervisor. The title of his project is: "Energy Efficient Offshore Hydraulic Systems with focus on rotary Actuation".
His education background is:
• B.Sc. from Alexander Technological Educational Institute of Thessaloniki, Greece in 2016.
• M.Sc. in Mechatronics at the University of Aalborg in 2019.