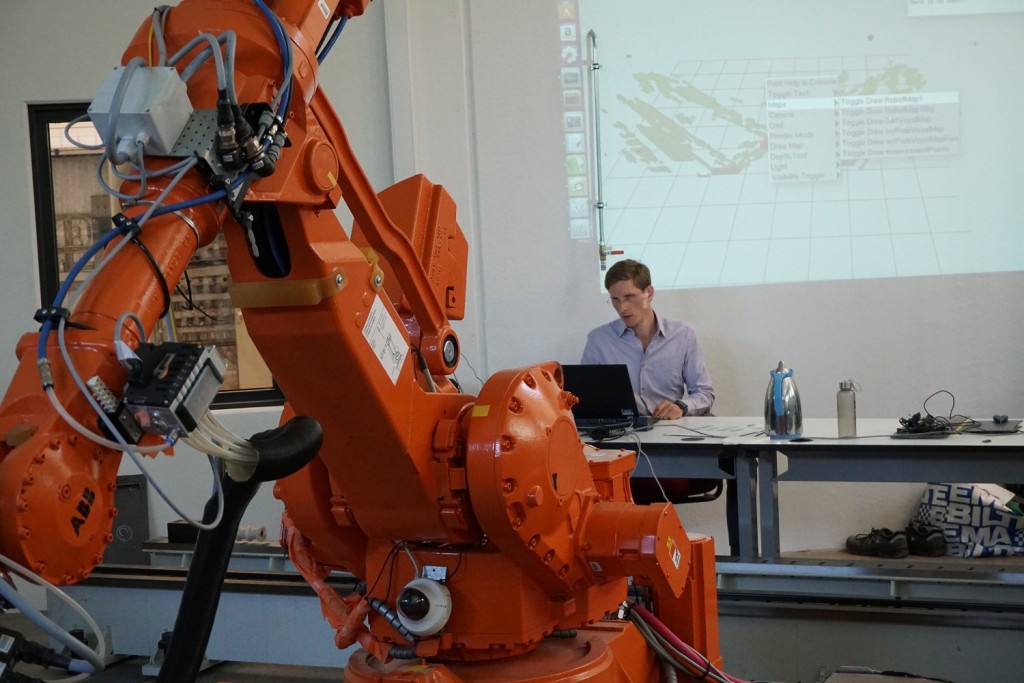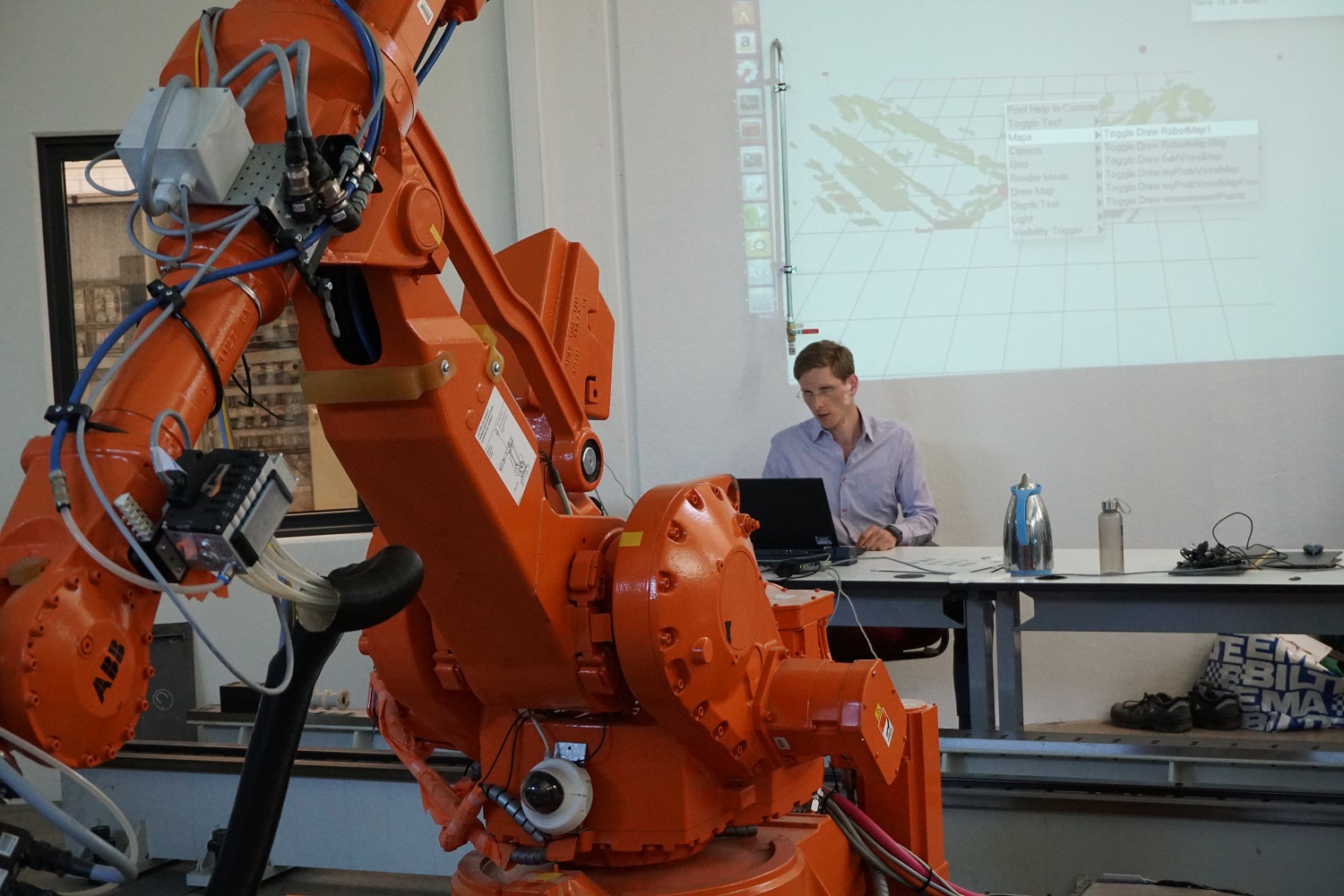 The Robotlab has been designed and built as part of SFI Offshore Mechatronics and in particular WP3. The robots was donated by ABB as an in-kind contribution in the project.
The following equipment is available in the lab:
6-axis ABB IRB6600-2.55 Robot
6-akse ABB IRB1400-1.44 Robot
Atle Aalerud and Joacim Dybedal actively used the lab and the equipment as part of their Phd work. We are happy to observe that the lab is also an enabler for new projects and initiatives outside of SFI Offshore Mechatronics. Currently UiA researcher Martin Choux is using the Robotlab to test dismantling discarded battery modules (news story in Norwegian only).