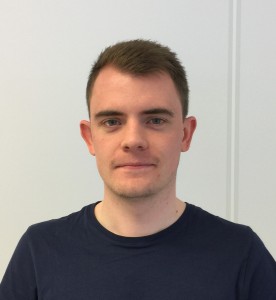 Shaun Falconer started as a PhD candidate at UiA on 17 October 2016 and holds a MEng in Mechanical Engineering with Aeronautics from the University of Glasgow, Scotland. He completed his thesis on crack propagation in aerospace materials, utilizing extended finite element modelling techniques at the CEIT, University of Navarra, Spain in 2013.
From 2014 to 2016 he worked as an engineer with the Structural Monitoring Division of Fugro GEOS in Glasgow, where he gained knowledge in structural health monitoring of offshore and subsea structures in the oil and gas sector.
He is currently working in the SFI WP5.3 Fiber ropes together with Dr. Espen Oland at Teknova and Prof. Geir Grasmo at UiA.